Directions to use Shop101 Shipping partners
1) Pack your products properly.
2) You will receive shipping documents via email for every order.
3) Print the documents and stick them on the packed product.
4) The courier person will pick the product from your address.
5) Keep your product and documents ready before the pickup time.
*You can also drop your product with documents at the shipping company nearby office.
- Check your nearby Fedex offices
here
.
*Check sample of price calculation
here
.
Delhivery Express
| Unit | Intra City | Inter City |
| --- | --- | --- |
| Upto 500 Gms | ₹ 60 | ₹ 80 |
| Every additional 500 gms | ₹ 55 | ₹ 80 |
| Return to origin (Every 500 gms) | ₹ 55 | ₹ 80 |
Cash on Delivery (Additional)
₹ 45 or 2.25% of total bill value (Whichever is higher)

FedEx Overnight
(By Flight)
Unit
All India

(Special festive offer)

Upto 500 gm

₹ 65

₹ 60

Every additional 500 gm

₹ 65

₹ 60

Return to origin (Every 500 gm)

₹ 65

₹ 60
Cash on Delivery (Additional)
₹ 60

FedEx Economy
(By Road)
| Unit | All India |
| --- | --- |
| Upto 1kg | ₹ 95 |
| Every additional 1kg | ₹ 55 |
| Return to origin (Every 1 kg) | ₹ 55 |
Cash on Delivery (Additional)
₹ 60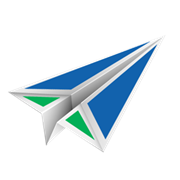 Bluedart
| Unit | Intra City | Inter City |
| --- | --- | --- |
| Upto 500 Gms | ₹ 70 | ₹ 100 |
| Every additional 500 gms | ₹ 70 | ₹ 100 |
| Return to origin (Every 500 gms) | ₹ 70 | ₹ 100 |
Cash on Delivery (Additional)
₹ 70 or 2.5% of total bill value (Whichever is higher)